Cultivating Community Health through Agriculture, Access, & Affordability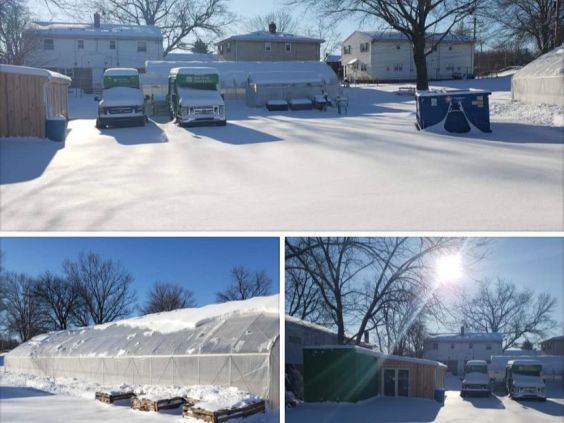 The shorter days and cold temperatures of winter signal us to slow down, rest and recharge.  Our bodies and minds need healthy fresh food regardless of the season, and York Fresh Food Farms delivers.  During the fall and winter months the harvest slows, but doesn't stop.  Season Extension Projects These improvementsimpact in our community so that we can continue to feed our neighbors through the colder months of the year with a limited offering of winter mobile market stops (flyer) and through weekly FarmShares (FarmShares) available for delivery within the city, or for pick-up at the farm. 
SNAP/EBT are accepted as always as well as cash/card; to ensure you get the details on our Winter FarmShare offerings and online ordering options, be sure to sign up for weekly e-mails.
We are grateful for all that is and all that is to come! Thank you for your continued support of our mission & your interest in our work here in the beautiful City of York.   We invite you to give towards our mission to Cultivate Community Health through Agriculture, Access & Affordability as we continue to grow in our community, for our community.  Donate