FROM THE GROUND
Unlike for some, this month of April has certainly flown by for us on the farm! The past two weeks have been full of plantings, introducing new infrastructure and hardware at Willis, and doing our best to stay on top of the changing weather. With an unexpected drop in temperature, our transplants, recently put in the ground at Roosevelt Ave, took a hit but seem to be holding on and we are hopeful for steady sunshine and revival of young life. Our high tunnels – yes, that's right, we have two now! – are now full of peppers, cucumbers, and tomatoes, all accompanied by strings to trellis the plants towards blue skies. We are excited for this new system and believe improving our techniques will further improve efficiency in harvesting, plant health, and fruit quality. We also integrated mushroom compost into the soil within our new high tunnel, inviting all of the wonderful bacteria and microbes to help our crops grow healthily & with fungi friends.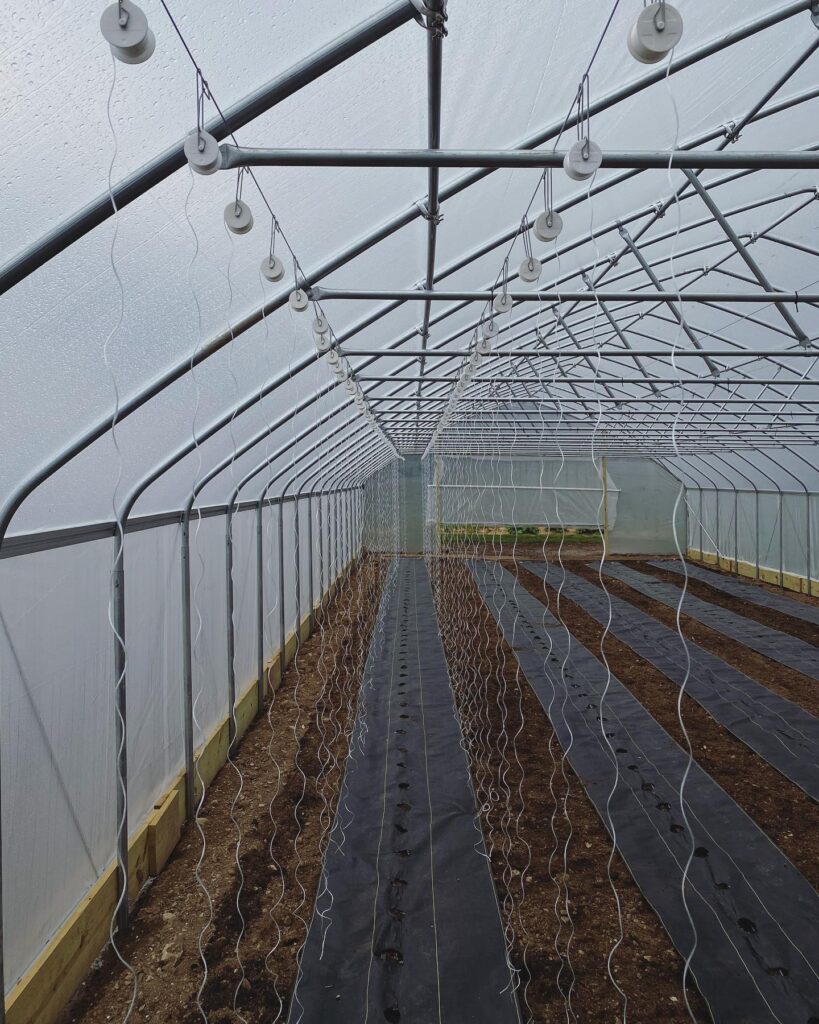 RECIPE OF THE WEEK
Simple Sauteed Spinach – perfect to add to a soup, pasta, or accompany with another vegetable or main entree!
Oil of choice – preferably Olive, Coconut, or Butter
Salt, pepper
Garlic (mince or finely chop)
Shallots or Onion (mince or finely chop)
Spinach
– Heat Oil in large skillet over medium-high heat. Add Garlic and Onions, cook down until fragrant. Add Spinach until slightly wilted or at the tenderness of your preference. Add salt, pepper to taste and enjoy!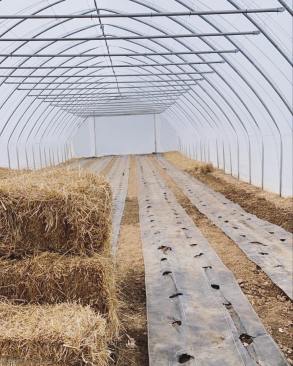 ON THE STREET
We have started sharing our Mobile Produce Market stops as "Events" on Facebook, to provide another reference for our upcoming schedule (beginning in June!); if you do not yet follow us on social media, either Facebook or Instagram, we encourage you to do so (see buttons just above this segment!) to stay even more up to date on the goings-on & increase your engagement with your Neighborhood Farmers. We have also updated our website, so please stop by to see our COVID-19 Response/Services Update, Volunteer Signup Portal, and more.
With new objectives to increase our own level of engagement with our community, we hope you would consider supporting us in this year's Give Local York online-only event, just one week away! Next Friday, May 1st, York Fresh Food Farms will be participating in this annual fundraiser to seek generous donors in support of our mission, increasing access to healthy food in a food insecure, urban environment and promoting a healthy lifestyle by operating a sustainable, demonstration farm and city-focused Mobile Produce Market.
As a thank you for your financial support, we will be putting $$$ back in your pocket by offering Market Credits for our 2020 Mobile Produce Market!
Every $1 you donate, you will receive $0.20 in Market Credit in return; Donate $5, get 1 Market Credit ($1); Donate $25, get 5 Market Credits ($5); the math continues. We would love to thank you with some free dollars for fresh, organic veggies this season in response to your financial support during Give Local York on Friday, May 1st.
See the "Sow with Us" button at the bottom of this newsletter to check out our Campaign Website and access our fundraiser in just one short week.