FROM THE GROUND
The onset of November means a change of pace in accordance with a change in season. As the cooler temps and cold rains become expected weather pattern, our practices here at York Fresh Food Farms change significantly. Roosevelt Farm is put to bed by pulling warm weather crops, tilling the soil, & incorporating a generous cover crop such as Crimson Clover or Winter Rye.
New this season at Willis Farm in the Parkway Homes Neighborhood is a 20′ x 48′ Low Tunnel which has been generously planted with cold-hardy greens including Kale, Collard Greens, Spinach, Arugula and Swiss Chard. We are excited to see healthy growth so far for our Winter Crops and look forward to a fruitful harvest through the colder months!
RECIPE OF THE WEEKA fun twist on Mashed Potatoes (you can combine the two) and a great side dish for your Thanksgiving Meal!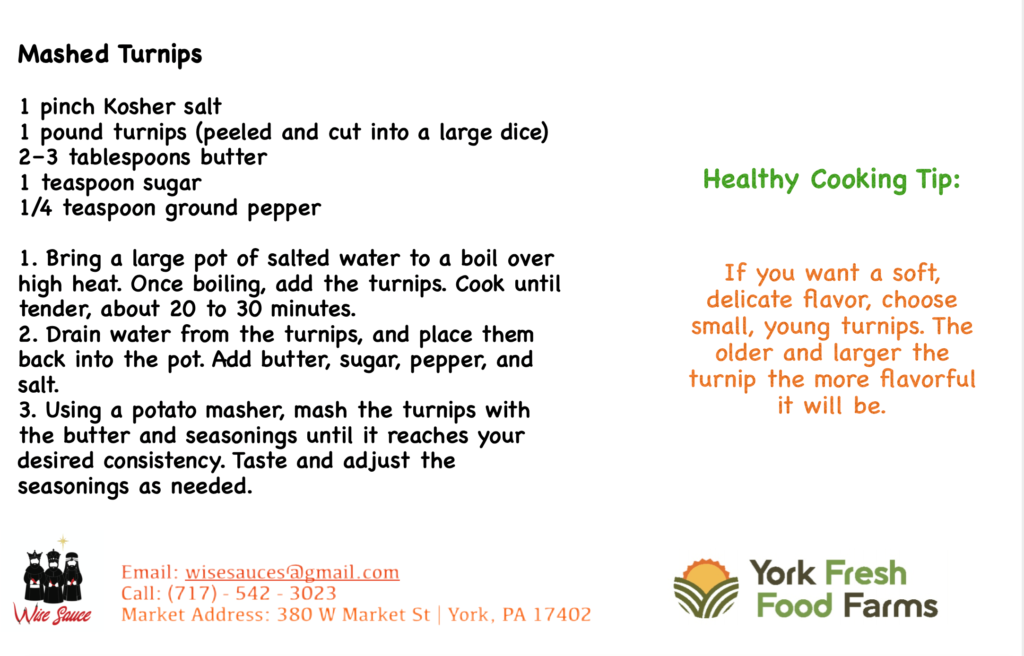 End of Season Survey for the 2020 Mobile Produce Market – please share with us if you are a cherished shopper!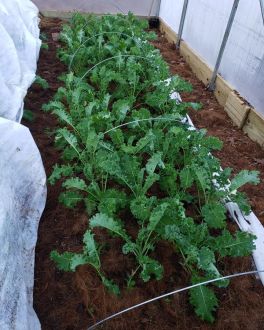 ON THE STREET
With the extension of our growing season, York Fresh Food Farms has continued to offer a few market stops past its scheduled end date of Friday, November 6th. Until Thanksgiving, we have and will be hosting our Mobile Produce Market at York Towne House, CPC/WIC Office, & rabbittransit Transfer Center. So far these extended markets have been very well received and we couldn't be more grateful for our continued customer support even with the colder weather!
In addition to an extension of the Mobile Produce Market, we are also offering a Winter Share Program to continue our Home Delivery Services amidst the current health climate and offer our organically grown vegetables to our community of York City.
While we continue to be on the street & in the soil, we have been hard at work in reflection, evaluation and compilation of our results for the 2020 Season. We would love for you to share in our reminiscence by reading our 2020 Year End Update, available at the button below! Please share with your colleagues, family and friends as you so wish.We are grateful for your continued interest in and support of our work, growing healthy fresh foods and making those foods affordable and accessible to our neighbors here in the beautiful City of York, PA!